297 Kent Street, Maryborough. Phone: (07) 4123 1544
Our Team
Dr Michael Monsour
MBBS (Hons) FACRRM
I graduated from the University of Queensland with Honours and have since become a Fellow of the College of Rural and Remote Medicine. I have a special interest in Acupuncture.
---
Dr Fola Adebanjo
MBChB, MMed (Fam Med), MSc (Clin Epi) FRACGP
I earned my primary medical degree from the Ogun State University in Nigeria in and subsequently specialised in Family Medicine at the University of Stellenbosch in Cape Town South Africa. I then completed an Advanced Diploma in Sexual and Reproductive Health from the University of the Witwatersrand, Johannesburg and a Master of Science degree in Clinical Epidemiology from the University of Pretoria. I was a lecturer in the Faculty of Health Sciences at the University of Namibia and I had papers presented at various meeting and conferences as well as in publications. I have an interest in Women's Health and Geriatrics.
---
Dr Kel Ibe
MBBS
I obtained my medical degree from the College of Medicine at the University of Nigeria. I have previously been working in Trinidad and Tobago and I have an interest in Psychiatry.
---
Dr Sima Torabian
MD FRACGP
I completed my medical degree, doctor of medicine in 2008 at the Hamadan Univeristy of Medical Sciences in Iran. I then worked in Hamadan as a General Practitioner until joining the Monsour Clinic in 2014. I love my job and enjoy all aspects of general practice. I have particular interests in Cardiology, Internal Medicine and Neurology.
---
Dr Medhi Fazlian
MD FRACGP
I completed my medical degree, doctor of medicine in 2006 at Hamadan University of Medical Sciences in Iran. I worked in Hamadan as a General Practitioner on completion of my degree until I moved to Australia to join the team at the Monsour Clinic in 2014. I enjoy the broad variety of presentations in General Practice. I am also interested in Sport Medicine, Internal Medicine and Men's Health
---
Dr Davin Ryan
MBBS
I graduated from the University of Queensland School of Medicine in 2013. I have spent 3 years working in various specialties at The Royal Brisbane and Hervey Bay Hospitals and have now moved into General Practice. I have an interest in diabetes.
---
Dr Khin Oo
MBBS
I worked in Alice Springs, Cairns and Sunshine Coast Hospitals for more than 4 years before joining the Monsour Clinic. I enjoy all aspects of general practice particularly general medicine.
---
Nurses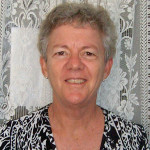 Helen Puller
(Registered Nurse) I studied nursing at the Rockhampton Base Hospital and I have recently been working in Aged Care. I have interests in Aged Care, Dementia and Palliative Care.
---
Martin Giollo
Podiatrist Following graduating from a Bachelor of Podiatry 2009 (La trobe University Melbourne) I have worked in the private sector of clinical Podiatry in rural Queensland and during this time gained a broad range of experience in most facets of podiatry, including hands-on wound care. I found myself dealing with many clients with ulcer presentations such as pressure, vascular & diabetic due to reduced service availability from local health services. In 2012 I worked in public Community Health with its emphasis on primary care and ideally preventing complications from occurring. However this unfortunately is not always the case, with many patients presenting with complex and chronic disease and many with diabetic ulcers. Most recently I have graduated from a post graduate diploma in diabetes education advancing my skills in diabetes care. Podiatry Treatment Modalities and areas of interest.
Diabetic foot risk assessment and education
Diabetic foot care such as toenail cutting, filing and ulcerations
Any type of pain involving the bones of the lower legs, ankles, or feet
Soft tissue pain such as heel, calf, shin & arch pain
Different types of arthritic problems
Deformities such as hammertoe
Management of corns, calluses, plantar warts, and bunions
Evaluation and removal of ingrown toenails
Care and treatment of toenail fungus
Advise as to proper footwear
Orthotic prescription/ foot posture correction
Young children who show unusual walking patterns
People suffering foot problems arising from structural dysfunction in their feet and/or lower limbs
We would like to announce that Dr Anne Monsour, who had been the dentist in our practice for many years, retired at the end of 2016. Our clinic will no longer offer a dentist service, however, as we will still be open as a GP Clinic, you will be able to collect any dental records at your convenience. We wish Anne all the best in her retirement.
Join our Team
Are you a doctor with a passion General Practice. We are currently taking applications for GPs to join our team. Send your CV to practicemanager@monsourclinic.com.